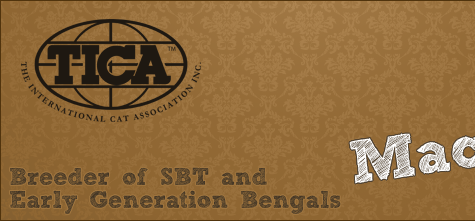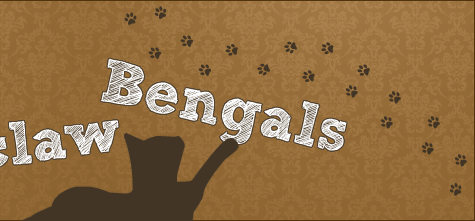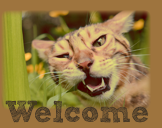 Welcome to Maclaw Bengals, we are a hobby
breeder located in North East England.
We breed brown spotted/rosette Bengals, the occasional snow and also early generation Bengals as special pets. All of our Bengals are born and raised in our family home and we make every effort to breed happy, well socialised pets with fantastic markings.
If you are new to Bengal's, please feel free to visit our
About SBT Bengals
page to find out all you need to know about these magnificent cats.
We hope you find our website helpful and easy to navigate, please feel free
to
contact us
if you have any questions or kitten enquiries.

Kittens available to reserve now !!!

We Have F3 cubs and SBT kittens including snows available to reserve .
Please contact us via the enquiry form on the left.
Looking for a new home for Harrison

Due to unforeseen circumstances we are looking for a new forever home for Maclaw Bengals Harrison. Born here at Maclaw Bengals on 21st. May 2010 to Loungeleopard Tiger Lily Maclaw ( sadly now deceased) and our handsome stud GB Silverpride Duncan Maclaw ( now retired).
This beautiful seven year old high contrast brown/black rosette Bengal male through no fault of his own is in need of a new owner and home.
Harrison was neutered on the 5th.November 2010 and is fully up to date with his vaccinations. He has all of his TICA paperwork and a 5 generation pedigree certificate.
If you are interested in owning this beautiful Bengal
please contact Nicola on 07969214278
Kittens available now !!! Both now sold

We have 2 bengal boys ready now - Mac & Mungo
Great characters full of mischief
Please on the left SBT enquiry form- see them on instagram on the right
All these Kittens are now Sold

Our wonderful Bengal queen Dineo, delivered 7 healthy babies
on the 11th of November 2016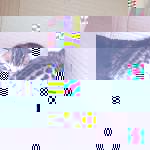 Check out our Instagram and face book for up to date pictures and videos.
F3 Bengal Female Little Mouse Available * SOLD*


Mouse is an energetic friendly loving girl who loves attention. She is 18mth old spayed and microchipped . She is Tica registered and has a 5 generation pedigree. Her mother and father can be seen and her F1 Grandma Chani can also be seen here too !


We Have Kittens ! (All now sold )

We have 1 litter of exceptional kittens here to view now 3 girls 2 boys. They can be seen on our Instagram and Face book pages
If you would like to view any of our beautiful kittens please call or email us to make an appointment.
Please note Sandor (Male) has already been reserved by a lovely couple and their family from Chester Le Street.
Today Sansa (Female) has been reserved by a nice young couple from Durham and will eventually be going home to Greece with them.
We still have Arya, Khaleesi and Gregor to view.
Bruno F3 SOLD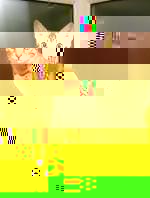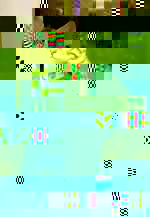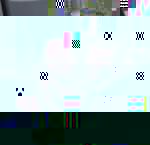 Maclaw Bengals Prince Bruno
Bruno is a stunning F3 and quite the most friendly and loving little guy you will ever meet. He has huge nocturnal ALC eye's and a beautiful soft sand coloured spotted pelt.
He loves to be around people and spends his day annoying our pet moggy or charging up and down the stairs looking for mischief.
He's a serial cuddler and likes to be fussed over, sitting in front of us with his paws on our shoulders to make sure he has your full attention.
He has a very vocal personality and shouts at us if he feels he's being ignored, very outgoing and friendly he would make the most wonderful and gentle pet. If you are looking for a family pet who will love everyone but still looks like the most beautiful miniature leopard then Bruno is the one.
If you are interested in owning Bruno please give us a call or email to make an appointment to meet him.
These cats are now sold !

We have three beautiful F2 early generation adolescent kittens for sale two girls and a very unique boy. Born 21st February 2015 the kittens are socialised, vaccinated, vet checked, and have also been wormed and flea treated (as a precaution).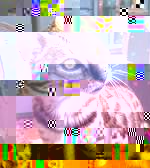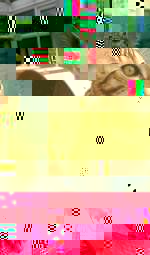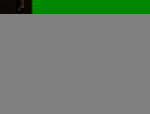 Maclaw Bengals Little Fox
This is Maclaw Bengals Little Fox, he is very unique and has a wide nose leather and golden ALC eyes. He is a high contrast brown/black F2 with lovely spotted markings. He is available to a forever home right now. As I'm sure you all know by now F2 males are only available as pets due to the problem with sterility in the EG's.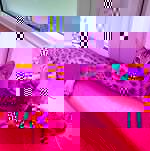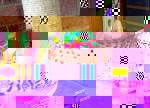 Maclaw Bengals Lady Tamiko
Tamiko is a stunning little F2 Queen, she is available active if any breeders out there are interested in our beautiful girl. She tends to be a little shy around strangers but once you know her and she's comfortable, She is extremely friendly and gentle.
Tammy is a high contrast brown/black with stunning green eye's like her fabulous father Maclaw Bengals King Kronos and her temperament is calm and friendly like her beautiful F1 mother Gayzette Chani Maclaw.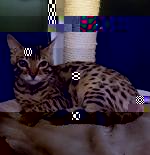 Maclaw Bengals Lady TingTing
TingTing is like her sister Tammy a beautiful F2 but TingTing has huge rosettes, she's a high contrast brown/black and has lovely large nocturnal ALC gold eyes.
From the first day TingTing opened her eyes she's been friendly and bold, not at all shy and quite cheeky as F2's go. If there is anything new to explore TingTing is always first inline to check it out. A truly stunning and beautiful F2 Bengal she loves to be stroked and fussed over, playful and vocal. She would be a fabulous pet for anyone looking for a stunning miniature leaopard.
If you would like to view any of our beautiful kittens please call or email us to make an appointment.
Cats and Kittens Available :)

We have cats and kittens ranging from F2 to SBT available now.
Please use our
Contact form
or you can call us on
07842 622 630
for more information.
Elton 2010 - 2015

Born to Forest Gems Mia of Maclaw Bengals & GB Silverpride Duncan Maclaw Elton was a beautiful and charismatic kitten. From the day he was born he was gentle, playful and friendly with all who came into contact with him.
When Susan and her family took him home in January 2011 they didn't realise what a special boy they had, but Elton soon showed what a wonderful friend and loving companion he was especially to Susan's retired father who helped
to care for Elton while his Mum Susan and Dad Jim were working.
Elton always loved his food and adored his family
as much as they all loved him.
Sadly Elton got out onto the road just outside his home and was tragically knocked down by a car, Elton died instantly.
We would like to say how sorry we are to Susan and her family, it's so heart breaking when this happens. We feel your pain and we grieve for such a beautiful, intelligent and loving cat.
Elton is we are sure watching over you all and purring that
wonderful purr that only he could give.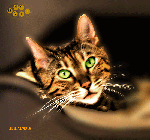 To Susan and family

Weep not for me though I am gone into the gentle light

Grieve if you must, but not for long upon my souls sweet flight

I saw the bridge and willingly crossed there is no need for tears

For with your love I was so blessed for just a few short years

I feel no pain, I suffer not and I know you can move on

For I have sent two guardians to help you understand

Don't dwell on death, my life was good

Now I am in God's hands...
Best Wishes from Jacqui and Allan Hodgson